Common problem:
Sometimes it happens that in the virtual environment we cannot work with serial ports, because virtualization software tools normally do not support their capacity. So what do we do if we need access to a serial device in a virtual machine - a modem, a scanner or a printer? Serial ports are also required when debugging applications.
If you or any application of the virtual machine you are working on has to access a serial port on a host operating system, try one of the following solutions.
Contents
Emulate Serial Port with Serial to Ethernet Connector
This third-party software is one of the easiest ways to connect to a serial port on a computer running Linux or Windows. The software will create a client connection by initiating data redirection from a serial port – local or real – to a remote server via TCP/IP protocol. The remote side does not need to have Virtual Serial Over Ethernet installed. You only need to specify the IP address or the network name of the remote server and the TCP port to which you want to connect. The client connection means that the data sent from the remote end will be received by a local serial port and processed.
To start working with a COM port, download and install the application, will display a list of available devices for you, find the one you need and connect to it.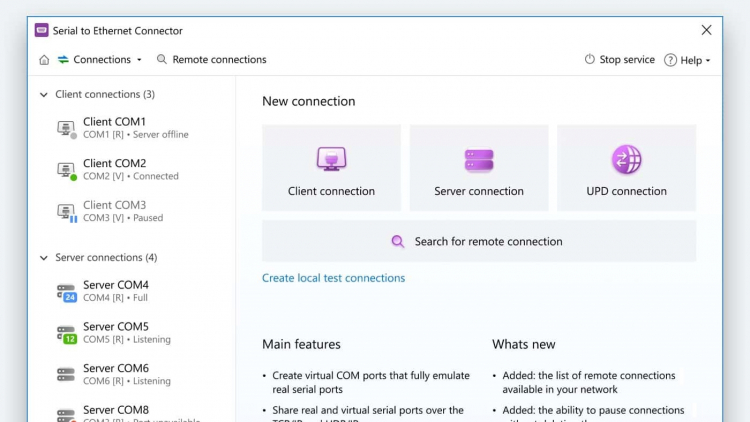 Serial to Ethernet Connector allows access to serial port in Hyper-V, VMWare, Citrix XenDesktop and other virtualization software.
Access Serial Port in Hyper-V
Hyper-V Manager never shows COM, so does not even know if have or no. To be able to work with serial ports is necessary to connect to the virtual machine, once the connection is established follow these steps: