During establishing the serial connection on Mac OS, you might face such troubles as an absence of physical COM port and handy software. To exclude these issues, you need to have a USB-to-serial connector and any of the following utilities.
We made a shortlist of some Mac serial port monitors. Here are options for Mac users:
CoolTerm
CoolTerm is designed to facilitate data exchange between your computer and serially connected hardware devices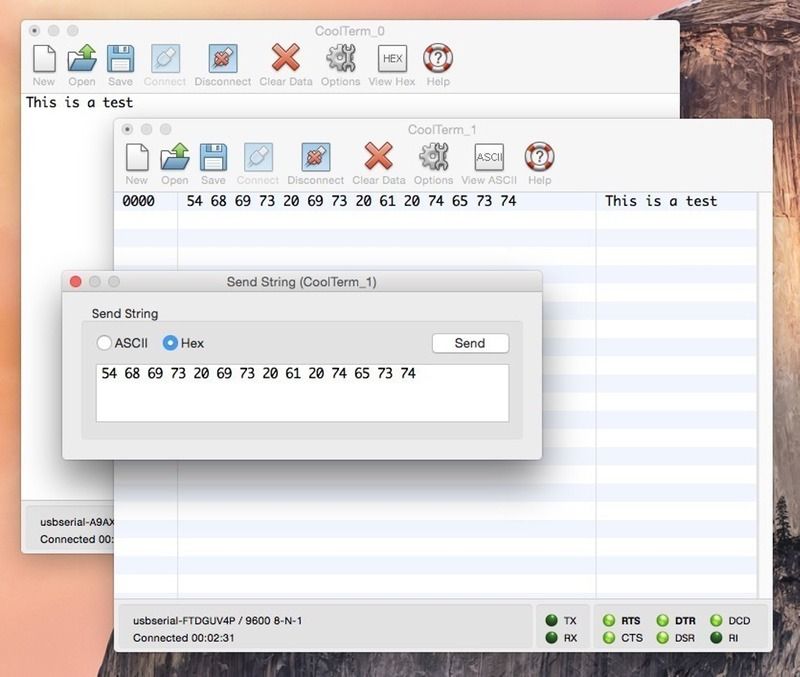 Pros:
it supports multiple simultaneous connections and can send and receive data in HEX or ASCII;
it is highly configurable and lets you log received data to text files so they can be analyzed at a later time.
CoolTerm is a free software tool that runs on OS X 10.9 and later.