2. HDD Serial Port Monitor
HDD Serial Port Monitor is another friendly COM port sniffer for Windows, which allows monitoring and recording data from RS-232, RS-422, and RS-485 interfaces. This handy solution will help you easily analyze serial port activity and detect any issues with serial data communications.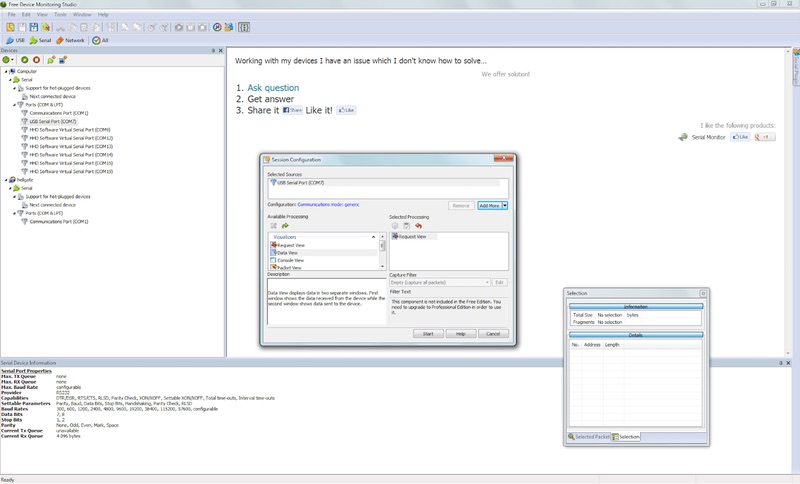 Serial Port Monitor freeware gives you the way to sniff several COM ports simultaneously, so you can see how your apps interact with several serial devices within one session.
This app is especially useful for those who develop serial software, device drivers or serial hardware. It is a convenient tool for testing, debugging, and optimizing RS232 products.
One of the key advantages of this solution is that you can use this software sniffer of RS232 ports for free, but with limitation.
Serial Monitor is a reliable solution which works with high data transfer rates and makes it possible to easily change the way the raw data is displayed. Even if the session is completed you can still save the monitored data for its further analysis. This RS232 serial communication software is friendly and flexible and definitely deserves your attention if you're a serial app developer or tester.