First case: monitoring the activity of serial ports
To monitor your serial port activity, use these simple steps:
1. Download and install Serial Port Tester. Launch the app and open a new monitoring session by following the next step.
2. From the main menu select "Session > New session". Alternate methods to start a new session are using the 'Ctrl + N' keyboard shortcut or clicking "New" on the toolbar.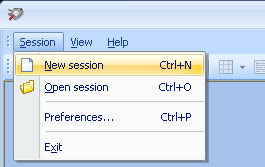 3. The "New monitoring session" window should now be displayed.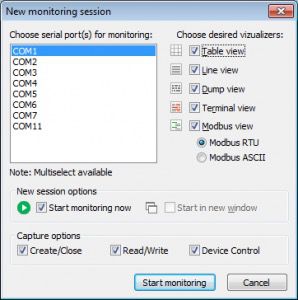 Select the viewing mode which will be used to display the monitored serial data:
Line:

displays lines of plain text containing IRP details;

Terminal:

presents the transmitted data as ASCII characters;

Table:

recorded IRPs are displayed in the form of a table.

Dump:

two-way serial communication is shown in hexadecimal and string formats;

Modbus

view displays all transmitted Modbus data (RTU and ASCII).
"Select all" or "Select none" can also be chosen as viewing options.
4. Select "Start monitoring now" if you want to immediately start monitoring the ports. You can choose the "New window" option to start the session in a clean window.
5. Use the "Capture options" menu to select the events to be monitored. Your choices are device control, create/close or read/write.
6. Click the "Start monitoring" button to begin the session.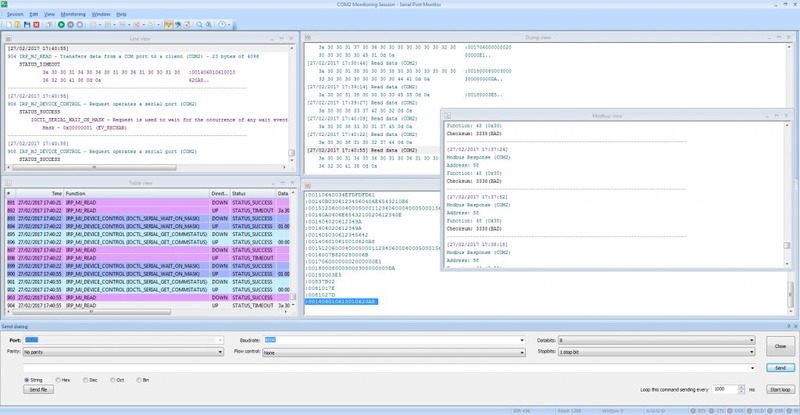 7. Save the session for late analysis by selecting "Session > Save session/Save session As" from the main menu.